From January 1, 2023, the Commission for Air Quality Management (CAQM) has prohibited the use of coal in the industrial, household, and other settings in the National Capital Region (NCR), which includes Delhi. However, the use of low-sulfur coal in thermal power plants has been exempted from the restriction.
The panel stated in its ruling dated June 8 that state governments in the NCR and the Delhi government were urged to phase out coal in a message dated June 3.
"The ban on the use of coal shall come in force with effect from October 1, 2022, for regions where PNG infrastructure and supply are already available) and with effect from January 1, 2023, for other regions where the PNG supply is still not available. In full effect, use of coal as fuel shall be banned across NCR with effect January 1, 2023," On June 8, the panel issued a statement.
CAQM is an umbrella agency that manages air quality in Delhi NCR. It was established as a statutory entity in August 2021. The goal is to improve air quality coordination, research, identification, and resolution in the national capital region (NCR) and surrounding areas in the states of Haryana, Punjab, Rajasthan, and Uttar Pradesh.
Emissions from severely polluting fuels like coal used for different industrial, household, and other applications, according to the panel, contribute considerably to air quality degradation in the NCR and surrounding areas. As a result, there has been a continual demand in the NCR to convert to less polluting and cleaner fuel.
The Union government and state governments in Delhi-NCR have been working to transition to cleaner fuels in several sectors, adding to the region's overall air quality, according to the report.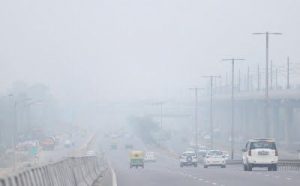 The group had asked for recommendations from both the general public and professionals. The commission afterward formed an expert panel to review all of the comments and proposals. The expert panel strongly suggested that severely polluting fossil fuels such as coal be phased out in favor of cleaner alternatives.
"The commission has spent a great deal of time debating the issue. The order said that "coal dominates industrial fuels in the NCR, with current estimates indicating that around 1.7 million tonnes of coal are utilized yearly for industrial uses in the NCR, with over 1.4 million tonnes consumed in the NCR's six major industrial areas alone."
The commission decided to phase out coal as a fuel in industrial, domestic, and other applications across the NCR (barring the use of low-sulfur coal in thermal power plants) to achieve overall improved air quality in the region, panel said.